We Sell Quality Soccer Walls
If you're looking for high-quality, durable, and easy-to-set-up soccer walls you've come to the right place. Our customers include schools, camps, YMCA programs, recreation centers, neighborhood parks, team practice facilities, and more. Click below to see your options, or reach out directly here.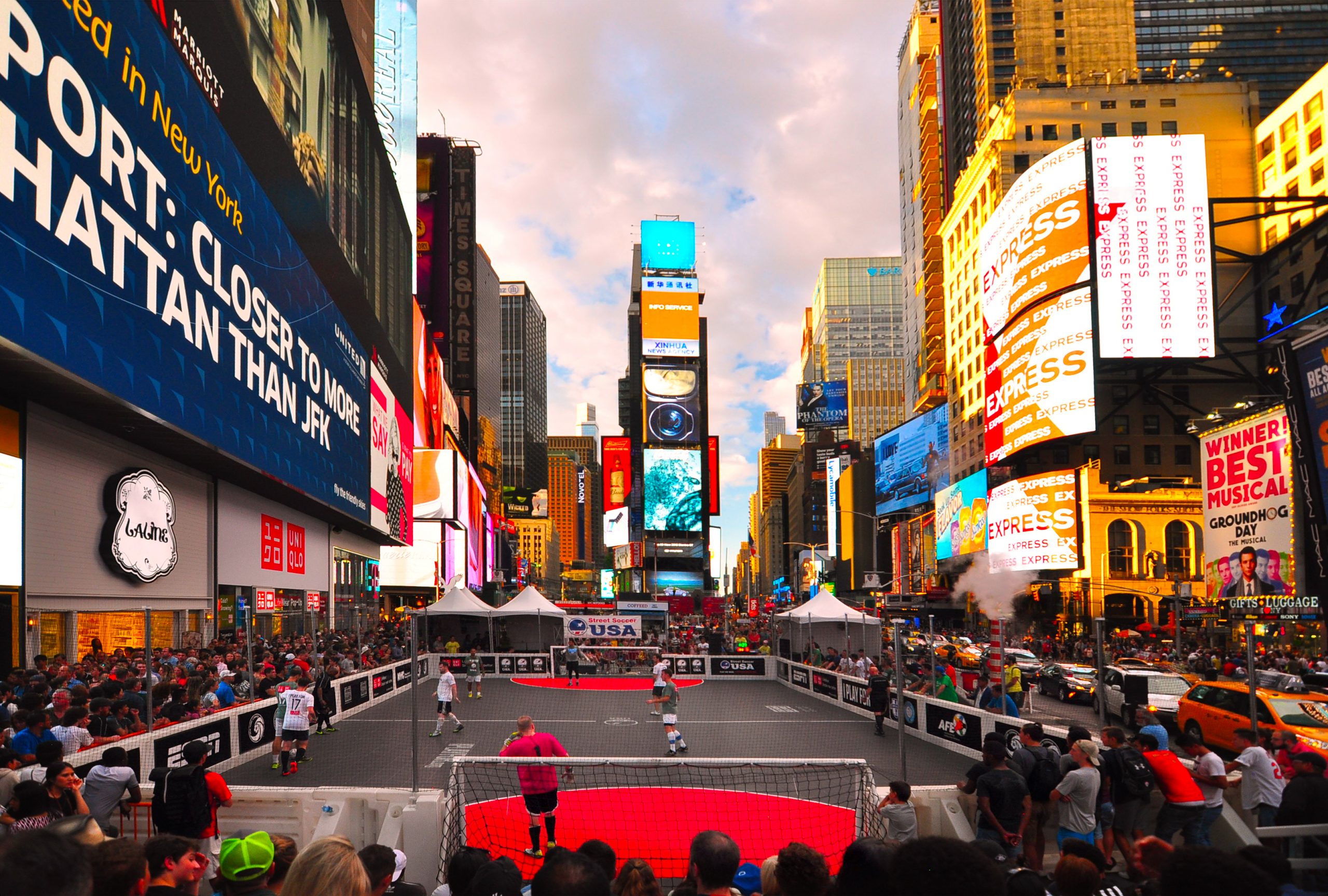 Why Do People Choose Our Prowall Soccer Walls Over All the Rest?
Soccer is a wildly popular sport all around the world and there's no doubt it's been gaining popularity here in the United States over the past decade or so. And with the electrifying performance and victory of the U.S. Team in the 2019 Women's World Cup, interest in the sport has grown exponentially, especially in youth soccer. Whether it's women soccer leagues, youth soccer, futsal, professional leagues, or anything in between, look no further than SRG rink systems for your soccer boards needs.
With many options to choose from, SRG is a one stop shop for all indoor soccer field and outdoor soccer field supplies. Our ProWall soccer dasher boards can be used to make any size rink, big or small. Choose from netting, vinyl coated chain link fencing, or acrylic upper containment systems for a complete soccer system or choose our SRG Indoor Series for a more professional, permanent look.
What are the appropriate dimensions for an indoor soccer field?
While most customers choose a system between 120′ x 60' and 180' x 80' for their soccer boards system, some have chosen the professional size of 200' x 84', while many others have chosen smaller systems. Smaller systems such as 100' x 50', 120' x 60', and even 140' x 70' can be used for smaller-sided games, such as 4v4 or 5v5 and can also be used for training.
The most important aspect of sizing is the length-to-width ratio of 2:1 or 2.5:1. Another consideration is that it is very typical for customers who order smaller indoor soccer field systems to add on at a later date. ProWall Systems can be configured in any size as long as both the length and width are even numbers.
What are the storage requirements for my indoor soccer field walls?
The biggest factor in storage is obviously how large of a system you purchase. A typical official size system of 180' x 80' will fit in a 40-foot storage container, as long as it is a High Cube or "HC" container. The entry/door should be able to accommodate 94" of height. All 4-foot Straight Panels, 8-foot Straight Panels, 8-foot Radius Corner and Gate Panels store face down or face up (alternating) and can be stored on the same pallets that they arrive on.
2-foot Portable Bracing Panels store locked together and stacked two-high. A storage container is not necessary.
ProWall can be stored outdoors in any temperature, but we recommend using a tarp if the panels are going to be exposed to the elements to keep the soccer dasher boards clean. Overall, having a 8' wide x 7'-8' high x desired length storage area is very helpful.
Do the soccer walls come in different colors?
Yes, while the natural ProWall color is the most common and the most affordable option for your indoor soccer field, ProWall can be produced in a variety of custom colors for a 25% upcharge. Custom colors produced for ProWall customers in the past have included, but were not limited to, green, blue, yellow, red, black, sand/tan, orange, or a combination of several colors!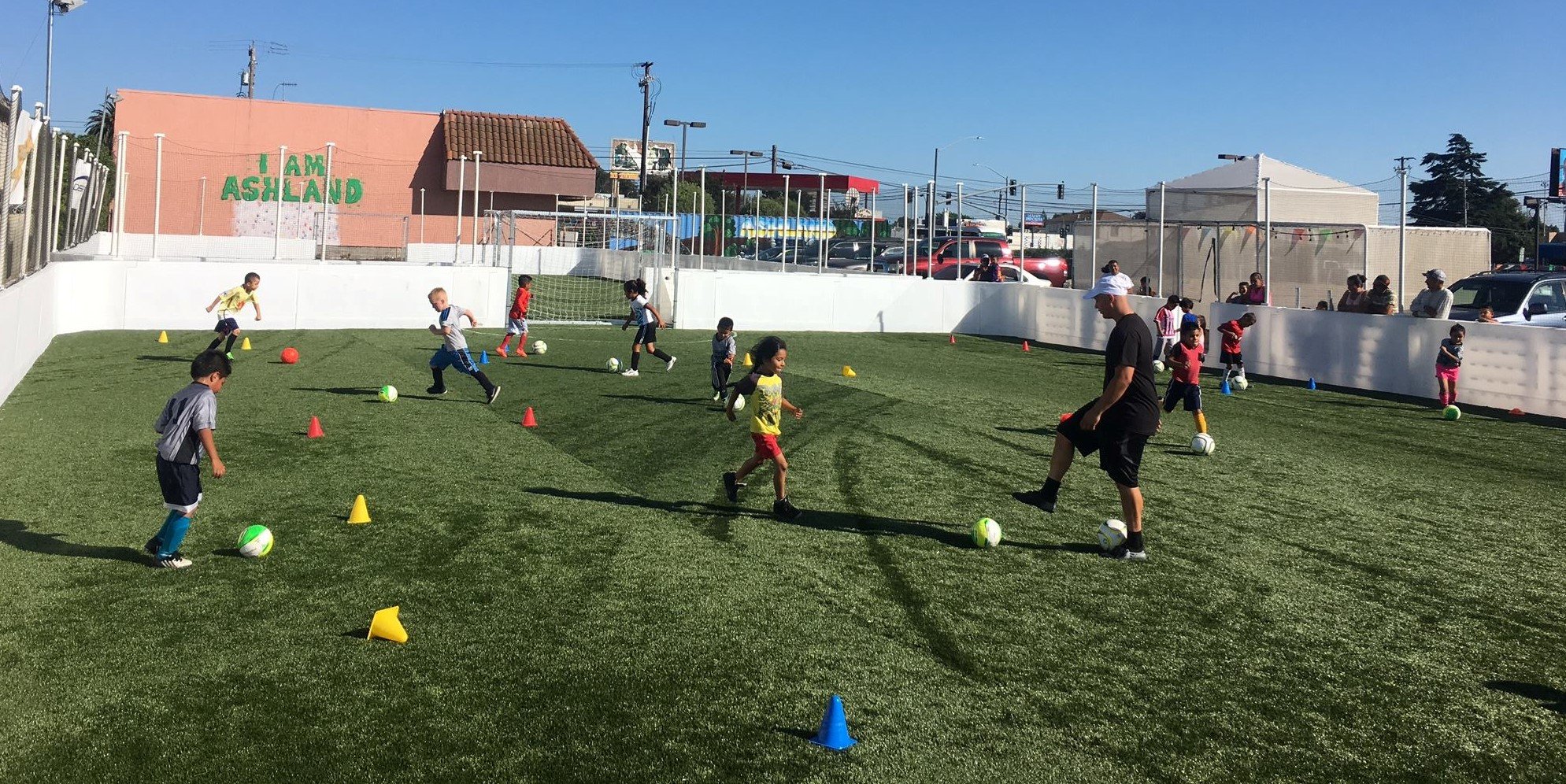 How much do the soccer dasher boards cost?
For a quick price tool, you can use $70 per linear foot for our most common ProWall color (natural/white) and $85 per linear foot for custom colors. Those prices include the ProWall panels, gates (2 per system), anchoring (choice of portable, permanent, or semi-permanent), and choice of corner configuration.
Upper containment is priced at $15 per linear foot (78" high netting; 10'-0" total containment), $55 per linear foot (48" high acrylic; 7'-6" total containment). All upper containment includes PVC posts, hardware, clips, and screws.
Do balls bounce well off the soccer walls?
With ProWall, users get excellent rebounds—even at the pro level. Obviously professional players can kick the ball tremendously hard and are even able to use ProWall as a teammate to bounce the ball off of and to pass to others. You'll be thrilled with the rebound created by your ProWall indoor soccer field when playing a standard game or futsal.
How do you anchor soccer walls?
Our dasher boards for indoor soccer have been designed to be anchored in three distinct ways—or any combination of the three. Our most common anchoring method is our 2-foot Portable Bracing Panels. These panels add 24" to the length of your ProWall System but also extend out 24" from the back of the ProWall System, so make sure you have room to accommodate this extra 24". The bracing panels are placed once every 10 feet on the ProWall System. Bracing panels can be filled with landscape rock or other weight (not water) if needed, but most of our customers do not feel that this is necessary.
Another anchoring option is our semi-permanent concrete option. SRG provides all of the hardware necessary for this option. Customers simply have to provide the tools and manpower, and they can have a fully installed semi-permanent system in less than a day. Custom anchor sleeves are provided and are epoxied into the concrete. ProWall is placed over those holes and the customer uses our Grade 5 Hex Head bolts to tighten their ProWall System down to the concrete. To remove the ProWall System, simply pull the anchor bolts up and remove the ProWall System. The anchors stay in place in the concrete.
The final method of installation is great for permanent systems anchored on grass/dirt or on top of asphalt. SRG provides 2-3/8" OD steel posts that are pounded into the ground via a pneumatic post pounder (easily rented locally) below the frost line, much the same way a fence is installed.
Call us for a no-pressure chat to answer your questions to make sure you find the right indoor soccer field walls for your organization.
Toll-free: 1 (888) 808-7465
Office: (612) 584-3030